Follow this link for more info
Main meeting: September 3-5, 2021
The homepage for SPS2021 in Stockholm is now live https://www.sps2021.se/! Moreover, please remember to submit your proposal for a symposia for SPS2021, see https://www.sps2021.se/call-for-symposia/ for detailed information.
Satellite meetings organized by special interest groups: September 2
Venue: Clarion Hotel Sign Stockholm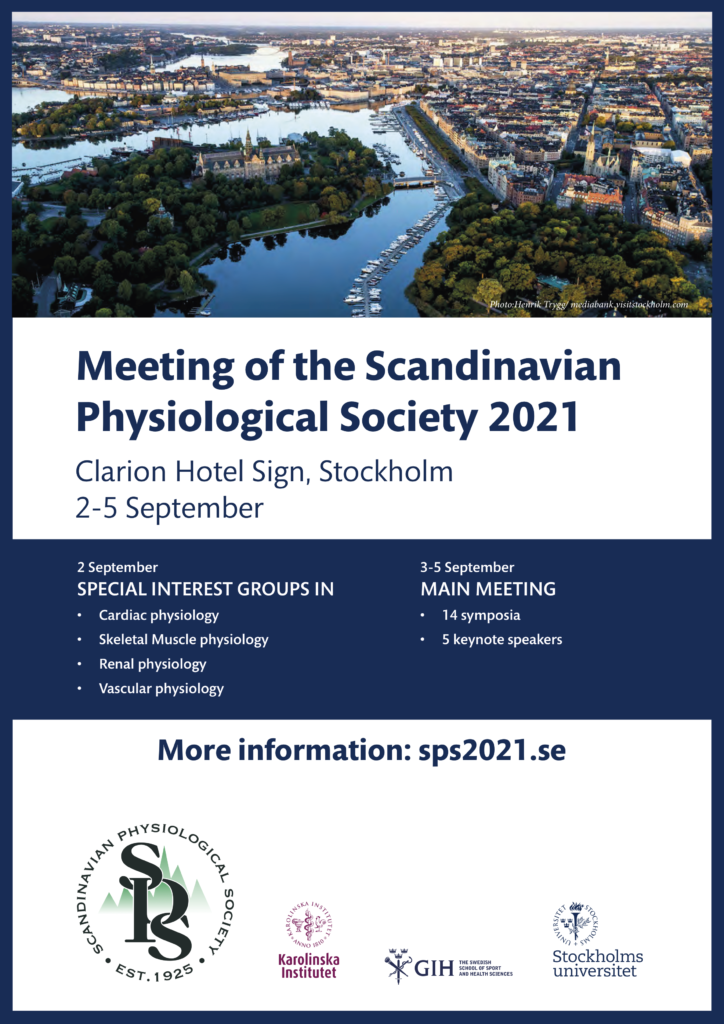 Local organizing committee:
Johanna Lanner (Chair), Karolinska Institutet (KI)
Anna Krook, KI
Jessica Norrbom, KI
Volker Lauschke, KI
Christian Broberger, Stockholm University
Filip Larsen, The Swedish School of Sport and Health Sciences.
In case of travel restrictions also in 2021, a live stream of the conference will be arranged.